Warren O. Eaton
Online Educator, Winnipeg, Canada
---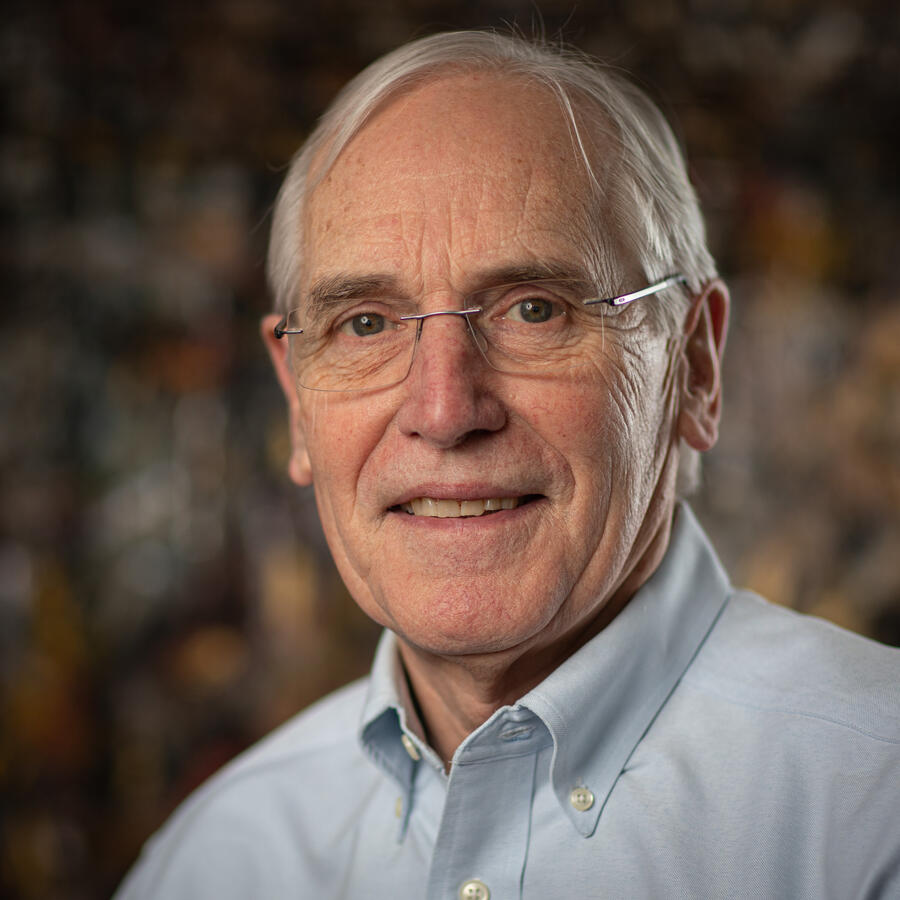 Retired child development professor with interests in family, web tools, baby milestones, mentoring, conversation, walking, newspapers, spectator sports, cappuccinos, Iyengar yoga, New Zealand, and the beauty and tragedy of the human condition.
Most Recent Tweets
Biography
Beginnings
Born in a small Western American town in the late 1940's, I enjoyed a happy 1950's childhood and relatively calm '60's adolescence.
At 17 I happened to read a series of magazine articles about prominent American universities, a chance event that broadened my horizons.

I went to Stanford University, where I encountered culture shock, the impostor syndrome, and a love of university life. I had found my niche.

It was on to the University of Illinois for graduate school and eventually to my only job, 38 years teaching and researching child development at the University of Manitoba in Canada.
---
Family
I married and was blessed with two children. Years passed. After a divorce and a second marriage I became an older father to two more children.

Many years of parenting have accumulated, and now I see my family and children as my greatest accomplishments. As a bonus I now have a grandson who makes me laugh a lot.

Parenting has been incredibly rewarding, has taught me many life lessons and was indispensable to my academic career in developmental psychology.
---
Current
Retirement gave me less money but more time. I struggled to find a new identity for awhile and then chose to work on several projects described below.

Meanwhile I enjoy helping my kids, chatting with others, and in being part of a community. I savor simple things like the warmth of the winter sun, pets, good coffee, and watching a toddler climb stairs.

The writer Thoreau said that the young person gathers supplies to build a bridge to the moon. When older, they use what they collected to build a shed.

The younger me wanted to create new knowledge. Now, the older me wants to help others by sharing what I know. Those enterprises are described in Projects.
Career
Education
University of Illinois at Urbana-Champaign
Ph.D., 1977, Developmental Psychology
M.A., 1973, Personality Psychology

Stanford University
B.A., 1971, Psychology (with distinction)

Wyoming public schools, 1955-1967

Mrs. Beede's Kindergarten, 1954
---
Positions
University of Manitoba (Canada), Psychology

Senior Scholar, 2015-present.
Professor, 1988-2014.
Associate Head (Undergraduate), 2002.
Associate Head (Graduate), 1988-1989, 1996.
Associate Professor, Department of Psychology, 1981-1988.
Assistant Professor, Department of Psychology, 1976-1981.

University of Otago (New Zealand), Psychology
Visiting Professor, 2004-2005.

Arizona State University (USA), Psychology
Visiting Associate Professor, 1982-1983.

University of Illinois at Urbana-Champaign (USA), Psychology
National Institute of Child Health and Development Trainee, 1974-1976.
---
Skills
Active
Infant milestones; writing for the general public; search engine optimization; online advertising; WordPress web platform; Google applications

On hiatus
Child and personality development; individual differences; survival analysis; SAS statistical software, survey construction; academic writing; graphical presentation
---
CV
Academic resumes are called curriculum vitae or cv's. Here's a link to my cv. It has details about my university teaching and research publications.
Projects
Background
For my university research I needed lots of parents to answer questions about their babies. That cost money I didn't have. Instead I tried web advertising for data collection, which was very new then. To my surprise, it worked! It was exciting to have parents from around the world share their observations.

I had stumbled on the use of web tools for research problems. It was interesting and fun, and I learned a lot about web-based research. As a result I have an unusual mix of academic expertise and internet marketing knowledge. I'm now using that combination of skills for several projects described below.

Having grown up around my family's small business, I've noticed that many local businesses have no web presence. That's disastrous when we search with our cell phones. I've learned how a small business can set up an effective local business site for with a little-known Google app, Google My Business. It's confusing to set up, and I can help.
---
Kidtogeny
Are you the parent of a baby? The observation tools at Kidtogeny.com will help you notice and appreciate your baby's many subtle achievements. Use Kidtogeny's tools and you'll recognize dozens of hidden baby milestones. Seeing these signs of progress will encourage and reassure you.
---
MyWebSelf
Are you a student, job seeker, or gig worker? As a prof I learned lots about helping young people with their careers. I enjoyed it when they succeeded. I secretly liked giving advice. I've combined my online and mentoring experience to create the Nobody's Guide to a Personal Online Brand e-course. Follow the Guide's inexpensive, practical plan to create your web presence and get noticed.
---
Small Business Web Presence
Like individuals, small and solo businesses can benefit greatly from a web presence. Many don't have one. There's a free Google tool called Google My Business, but it's not easily found or readily implemented. Do you have a small business with no web presence? If you don't, you should contact me for encouragement on setting up a GMB site.
Contact
I welcome your comments and questions. Please send me your thoughts using the following form: